BUG REPORT
Black Widow Spiders
Most spiders are generally good to have around because they keep down the population of harmful insects. The Black Widow Spider is no different except that it is more harmful to people if bitten. The venom is reported to be 15 times stronger than a rattlesnake. The Black Widow is a not an aggressive spider and will only bite in self-defense. The female is identified by her deep black color and the red hourglass shape on the abdomen.
The Black Widow spider spins a large messy web where they suspend a cocoon with hundreds of eggs. After the spiderlings disperse from their eggs, the web remains and is used to trap their prey of flies, mosquitoes, grasshoppers, beetles and caterpillars. The Black Widow is never too far from her web. She is commonly found in dark dry areas but can be found wherever she feels there is little activity by humans. You will often find Black Widow spiders under outdoor toys and barbeques that haven't been used in awhile.
We can help with: ants, bees, cockroaches, crickets, earwigs, fleas, flies, mice, mosquitoes, rats, spiders, ticks, and wasps. Lewis Pest Control will work with you to customize your pest control service to suit your individual needs.
One Time Service: Ideal for a one-time pest problem you want treated. With the one time service, you will receive one follow up within 30 days if needed at no charge. This is not always recommended as the most efficient or cost effective way to minimize a pest problem.
Monthly Service: Perfect amount of time between services to ensure that your home and business will have adequate chemical coverage to eliminate your pest problems at all times.
Every Other Month Service (EOM): This is best for homes and businesses that do not have any continuous pest outbreaks. You have enough coverage to prevent new problems without a chemical build up.
Green Service: Organic, or better known as "green" products, are a plant based material derived from rosemary, wintergreen, and peppermint. All of these together leave a pleasant aroma. The longevity of the materials is not as long as traditional chemicals, but it is a better solution for the environment and for those who want less toxic products in and around their home and business.
I love having a choice of traditional or green products being used in my home. Tim was so patient. He listened and answered all my questions.
Jennifer K., Thousand Oaks
I saw the Lewis Pest Control truck right after seeing a rat in my garage. Tim showed up the same day! Thank you so much!
Jonathan C, Simi Valley
I carried Tim's card around for a month. I honestly don't know why I waited. He was on time, fast and set me up on a monthly service. No more bugs!
Marian H., Agoura
Suddenly there were ants everywhere. Tim came right away and took care of them with GREEN products.
Holly C., Westlake Village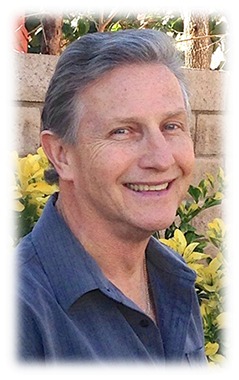 We are a family owned and operated business nestled in the hills of Simi Valley. Tim Miller, owner of Lewis Pest Control, has over 35 years of Pest Control experience. He is licensed by the Structural Pest Control Board and has extensive experience spraying in the field as well as managing an office.
Tim prides himself on providing you the best pest control options for your home. Working closely with our chemical companies, Lewis Pest Control offers both green and traditional pest control options.
Tim knows first-hand how important it is to protect your home and business from pests, and guarantees the quality of his work. He will be happy to answer any questions you have. Lewis Pest Control services Simi Valley, Moorpark, the Conejo Valley of Thousand Oaks,
Westlake Village and Newbury Park and in the San Fernando Valley
in Chatsworth, Canoga Park, Van Nuys and surrounding areas.